Infrastructure

College has the following facilities:
A multipurpose hall is equipped with LCD projector
Yoga and Gym facility
Girls Hostel: (There is an ongoing expansion of girls' hostel.)
Library
ICT Facilities: Lab, INFLIBNET (N-List), Wi-Fi campus, Y-max, etc
Classrooms: 12 nos. All Class rooms are equipped with fixed LCD Projectors.
Physical fitness facility
Canteen
A new Administrative building is under construction. Facilities like Psychology Resource Centre, Art and Craft Resource Centre, Visitors Room, Girls Common room, Seminar room, Multipurpose playfield, etc. will be will be put only after the construction of the new infrastructure.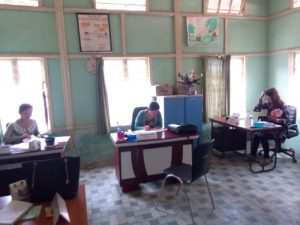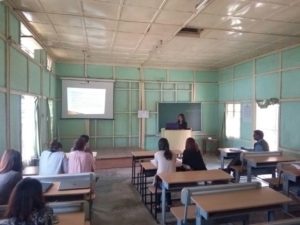 OCCUPANCY DETAIL OF GIRLS HOSTEL:
§ Name of the Hostel: Dino Memorial Hostel
§ Hostel Warden: Ms. Rose Mary Achumi, Asst. Professor SCTE (K)
§ Contact No: 07085176887
§ Ms. Thronlem Jorlim, Asst. Professor SCTE (K)
§ Contact No: 09856715728
§ Hostel Caretaker cum Cook: Mr. Riikhienyii
§ Contact No: 07085974312
§ Total no. of intake: 22 student – teachers
§ No. of rooms: 12 nos. + kitchen cum dining hall
§ Facilities: T.V, Generator, Newspaper, Aquaguard drinking water.
§ First Aid: Maintained by the Hostel Prefect & Asst. Prefect.